Welcome to Think Distinguished!
You can find a wealth of information about the Toastmasters Organization, and the
Think Distinguished program here. From speech ideas (over 300!), and suggestions for organizing your chapter, to planning calendars and inspirational comments from past Award winning chapters, there are many valuable nuggets to be found.
Please have a look around, and feel free to contact me if you have any suggestions or comments. You can reach me using the Guestbook (found here), or by e-mail.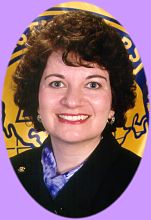 Yours in Toastmasters,
Pam Keyzer, DTM
International Director
Region VII
A Computer System is Available to Mass Produce Meeting Notice Press Releases
for All Clubs in a State or District. For more details, please go here. (Opens a new window)